Celebrate Ely Business Networking Dinner
Our last business dinner was in 2019.  Covid came on the scene just before our 2020 event.  After a two-year hiatus, we are excited to announce the dinner is on.  Our theme this year is "Survivor" and features Holly Hoffman, the finalist in season 21 of Survivor Nicaragua.  We also have OUT Mobile Escape Room reserved.  Matt Graves is bringing his "Immunity Quest" escape room for attendees to try out.
Sound interesting?  Here is the evening lineup: 
4:30-5:45 p.m.: Social Hour with Cash Bar - Try out the Immunity Quest Escape Room
5:45: Welcome
5:50-6:45: Dinner Buffet and Door Prizes
6:45-7:00: Chamber News
7:00-8:00: Keynote speaker: Holly Hoffman
8:00-8:10: Closing Comments
Location: Grand Ely Lodge  40 N. Pioneer Road, Ely
Date: Tuesday, April 5, 2022
Tickets are $30.00/person and may be purchased via phone (218-365-6123), email (director@ely.org), or at the Ely Chamber of Commerce office (1600 E. Sheridan Street, Ely MN).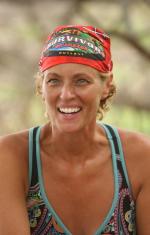 Holly Hoffman's Bio
Holly Hoffman was the last remaining member of the Espada Tribe and the last woman standing on Season 21 of CBS' hit reality show "Survivor Nicaragua". Through that experience and others throughout her life, Holly was inspired to share her message of survival.
A professional motivational speaker and the author of Your Winner Within and Write Yourself a Note, Holly acknowledges that life is made up of challenges, and we are oftentimes faced with situations that seem insurmountable. But within each of us is an ability to focus our thoughts, emotions, and energy to succeed—if only we have the knowledge, tools, and discipline to do so.
A native of South Dakota, Holly's writing and speaking not only offer encouragement and optimism but a roadmap for self-discovery and spiritual enlightenment. Readers and audience members alike walk away inspired to light the fire of successful living within themselves.