Northwoods Kids Fishing Derby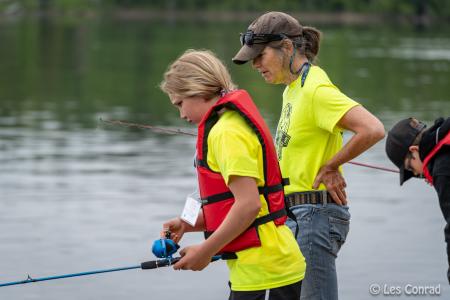 Calling all youth 6-11 years old.  Join us for our Northwoods Kids Fishing Derby on Saturday, June 10, 2023.  The derby is jam-packed with activities, including fishing, water ecology, skills training, and even art.  The registration fee is $10.00/youth.  Parents or a guardian must accompany the youth throughout the event. Registration is open through June 5, 2023, or until all sixty slots are filled.
Youth Registration Form           Event Flyer       Volunteer Registration Form
We have sponsorship opportunities, including exclusive premier and trophy sponsor levels. 
Our host site is Veterans on the Lake Resort, located on the beautiful shores of Fall Lake, on the edge of the Boundary Waters Canoe Area Wilderness.  Veterans on the Lake Resort is a barrier-free facility, so all youth are welcome to attend.  Curious about their facilities? Visit their website or Facebook page.  
Trophy Sponsor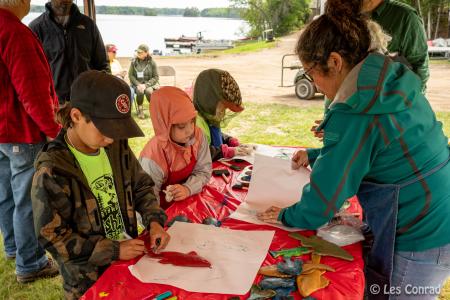 Ely-Winton Rod & Gun Club
P.O. Box 41, Winton MN  55796
Connect with the club through their Facebook page
Thank you to the Ely-Winton Rod & Gun Club for their sponsorship!  We were able to refund each youth's registration fee, provide t-shirts to youth and volunteers, bandanas for youth, and prizes for our fishing activity.  
The Ely-Winton Rod & Gun Club promotes hunting and fishing for all.
161 Fernberg Road

218-365-6900
A resort that provides a barrier-free setting for a memorable outdoor recreation experience for...
Buzz Bait Sponsor
Thank you to the following businesses and individuals who have provided monetary and in-kind donations of at least $500.00 for the Northwoods Kids Fishing Derby:
In Memory of Ronald "The Ole Shoe Clerk" Seegers Zebco
Twister Tail Sponsor
Thank you to the following businesses and individuals who have provided monetary and in-kind donations of at least $250.00 for the Northwoods Kids Fishing Derby:
Joe's Marine Women Anglers of Minnesota Jasper Company Robert Larson
Bobber Club
Thank you to the following businesses and individuals who have provided monetary and in-kind donations for the Northwoods Kids Fishing Derby:
Spirit of the Wilderness