10 reasons to visit Ely, Minnesota
Feel new again in Ely, Minnesota's outdoor recreation paradise
Vacations are about jumping out of what's normal and into an adventure that makes us feel new again — and that's what brings people back to Ely, Minnesota, year after year. This outdoor recreation paradise sits in one of the most beautiful places in North America, among unspoiled lakes and forests, atop a glacier-carved landscape filled with attractions from the quirky to the breathtakingly sublime — every one of them an opportunity to leave it all behind for the Ely experience.
If you're craving a revitalizing getaway, these are 10 ways to have it in Ely, Minnesota.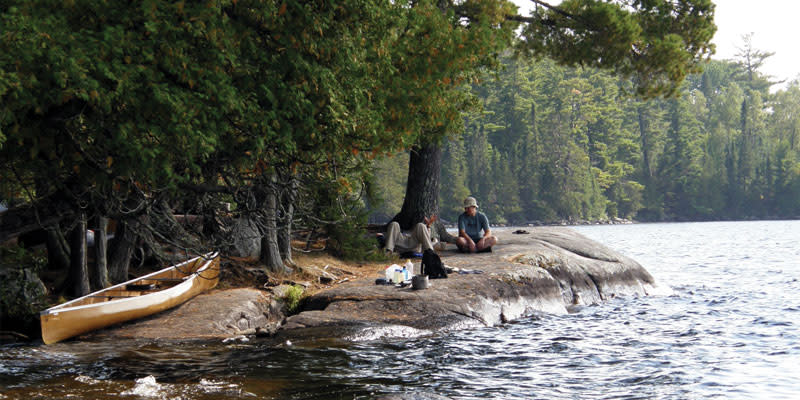 1. Travel the Boundary Waters Canoe Area Wilderness
The Boundary Waters Canoe Area Wilderness (BWCAW) is a million acres of wild, protected forest with thousands of miles of canoe routes linked by lakes, rivers and portages. Receding glaciers left cliffs and canyons, towering rocks and deep, blue lakes with wooded islands — nirvana for canoeists and campers. Ely area outfitters help thousands of visitors plan trips that last a single day or several weeks, and the memories last a lifetime. Don't have a canoe or camping equipment? No problem. Outfitters can supply you with everything you need including canoe, tent, sleeping bags and even food. Just show up with a change of clothes.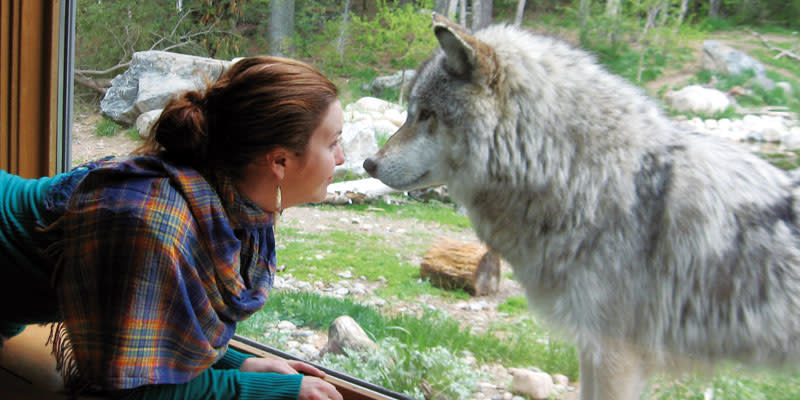 2. Ooh and ahh at local attractions
Ely's vacation attractions mimic the wild essence of its northwoods surroundings. The International Wolf Center is a one-of-a-kind combination of wolf-watching, kids' fun, science and education. Visitors watch the live wolf pack practically nose-to-nose from large windows in the observation area, learn to howl and discover the role of wolves in nature's balance.
The North American Bear Center is equally fascinating and educational. Visitors can easily spend an entire day enjoying exhibits, learning about northwoods habitat, taking a walk on self-guided interpretive trails and of course, watching the live bears.
Dorothy Molter — the "Root Beer Lady" — lived alone for 56 years on Knife Lake, 15 miles from the nearest road. She made root beer and sold it to thousands of passing canoeists. Today, a museum assembled from her original cabins stands in Ely. Here visitors learn about Moulter's courageous stance to live life on her own terms and her legacy as the last resident of the Boundary Waters Canoe Area Wilderness.
Numerous other museums, family activities and attractions help visitors learn about northwoods history, nature and wildlife — and have fun doing it.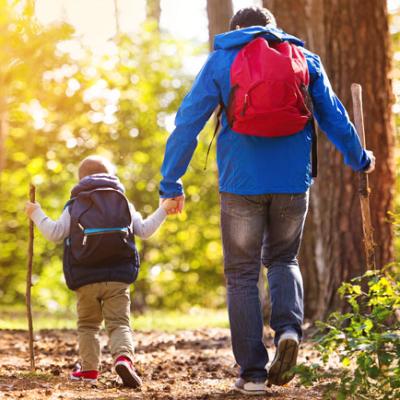 3. Hike a scenic trail
Hikers can expect an amazing trek on a variety of trail systems within a 20-mile radius of Ely, but what they don't expect is the degree of change in the landscape between trails. This occurs because glaciers transformed the landscape, digging out crevasses that became rivers and lakes, carving magnificent craggy cliffs and leaving rock, stone and sand behind to create a wild wonderland. Hikers find varying species of trees and types of rock, including pre-Cambrian and ledge rock, depending on the trail they choose. More than 20 trails of various lengths and difficulty provide for a perfect day hike or extended wilderness hiking and camping.

4. Find your favorite feathered friend
Jonathon Rosen, in his blog for The New Yorker, put it beautifully: "Bird watchers look at birds. Birders look for them." About 160 species of birds migrate in and out of the boreal forest surrounding Ely, and each month brings different kinds. As the landscape and foliage make a dramatic transition from the monochromatic stillness of spring to the vivid reds, oranges and yellows of autumn, the flurry of wings and songs of arrival are everywhere.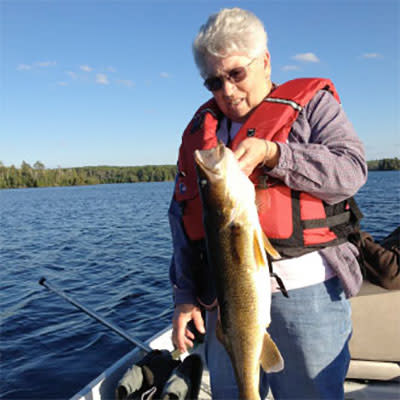 5. Catch a trophy — or your dinner
With visitor access to more than 5,000 lakes, streams and rivers, Ely is pretty much ground zero for northeast Minnesota fishing. Opportunity abounds with relatively effortless ways to go after the northern, walleye, smallmouth bass and panfish that make the area famous for great angling. People fish from bridges on the Kawishiwi River and those across White Iron and Garden lakes. They dip a line and share their mornings in quiet bays with blue herons and loons, fish from docks and troll lake shallows in the dark. Many use area fishing guides to customize their angling experiences. Owners of lodging facilities love to share advice with visitors, and bait and tackle shops provide good ideas on where, when and how to fill that campfire skillet with a tasty, fresh catch.

6. Capture the moment
For the casual photo-buff, Ely provides an Instagram moment around every corner — the only challenge is to choose which shot to share—and for skilled photographers, the area is an endless source of spectacular images. Every lake and stream reflects the moon and dazzles under sunlight, equally beautiful year-round. World-famous northern lights keep photographers up all night. Birds and frogs and four-footed wildlife swim and strut nearby, and the trees and wildflowers are vividly colorful in three seasons. Postcard-perfect scenes are easy to find in this photographer's paradise.

7. Have fun at a festival
This town knows how to have fun in any season! The Ely Winter Festival brings carvers from near and far, who turn 8-by-12-foot blocks of snow into works of art. The Wolftrack Classic Sled Dog Race pits man against nature as more than 60 mushers and 500 sled dogs compete in a 65-mile race. The Great American Canoe Festival not only highlights canoe and paddle sports, but also brings real-life adventurers together to share their stories. The Harvest Moon Festival is a celebration of the area's heritage. Visitors can take in a medicine-show performance, listen to the songs of voyageurs, and shop for arts and crafts. The first-ever Ely Marathon, with part of its route along the wilderness edge, made its successful debut in 2015 and is fast becoming a favorite of runners. Numerous other festivals and events allow locals to boast, "There's always something happening in Ely!"

8. Take a scenic drive
Road trip! Give your feet a break, jump in the vehicle and enjoy a series of scenic surprises. Near Ely, the Echo Trail is a 72-mile, asphalt-and-gravel roller coaster ride through breathtaking wilderness. Stop and watch the wildlife or pick blueberries in season. Photo-ops are endless and side trips for paddlers, skiers, campers and anglers are everywhere. Highway 1 from Ely's outskirts winds through 68 miles of magnificent forests and lakes. Opportunities for recreation, camping and photography (maybe even of a moose) beckon along its full length — and many other scenic drives, long or short, await the power road-tripper.

9. Find your perfect wilder-nest
Hundreds of lodging options near Ely range from rustic log-and-stone cabins on dramatic lakeshores to luxury log homes with private beaches to comfortable motels close to downtown. Resort owners have preserved the legacy of the family-operated business — a friendly tradition that keeps visitors returning year after year. Activities for children and families, boat and equipment rentals, towing services and nature programs are all available; it's just a matter of finding the options that fit your idea of a dream vacation in a pristine, natural environment.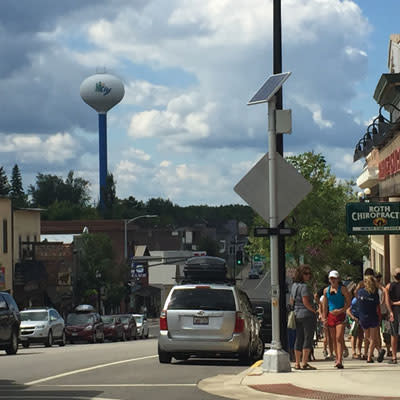 10. Dine, shop and paint the (small) town!
Even if it weren't surrounded by some of the world's most spectacular wilderness, Ely would be a great place to play. The city's main street is lined with locally owned galleries and shops filled with artwork, outdoor gear, furniture, toys, clothing and jewelry. Restaurant offerings range from the pure decadence of homemade ice cream to the small steakhouses where tourists and locals mix and dine. Internet cafes and coffeehouses let you stay connected while you enjoy a unique sandwich or a wild rice dish, and other options please the vegetarian, the fish-lover and the culinary adventurer, too.
The late CBS news journalist, Charles Kuralt, named Ely his "No. 1 vacation destination" and said, "On the map, Ely appears to be at the end of the road. For people who love wilderness and beauty and solitude, on the contrary, it's at the center of the world." Come experience all that makes Ely, Minnesota, the revitalizing destination you're looking for.
— By Kristine Chapin for Ely Minnesota Tourism Bureau