Your Honeymoon in Ely Minnesota
Your beautiful scenic wedding in Ely, Minnesota has ended only a few hours ago, but the magic has just begun.
Whether you want to be in a cozy lakeside cabin where no one will bother the two of you for days on end or you are looking for more adventure,  your dreams for a perfect honeymoon can be found in Ely.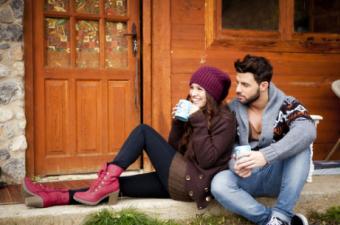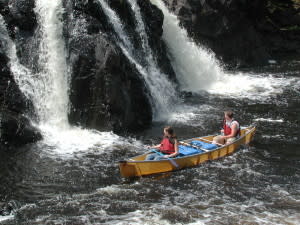 There is a reason that our resorts attract new and returning guests year after year. It is simply because of the friendly and courteous resort families that Ely is famous for. And with a selection of resorts offering a variety of settings and amenities, you are sure to find one that perfectly matches your desires.
Imagine walking hand-in-hand along a beach just as the sun is setting and hearing a loon make its soulful call that echoes across the lake of the northern
wilderness. Picture a night sky that is seemingly a field of diamonds that light your way as you head back to your cozy cabin. Wake up to an incredible sunrise, full of anticipation for whatever the day will bring ; perhaps you will paddle a canoe around the lake or take a hike on lush green forest trails and come upon a picturesque lake or stunning waterfalls. Or maybe you will spend the day visiting one or two of our many attractions and museums.
Maybe your dream honeymoon is one full of excitement. Ely is a destination that doesn't skimp on romance, but there's plenty of adventure to be had too. We are the gateway to the Boundary Waters Canoe Area Wilderness, one of America?s last pure outdoor experiences. The BWCAW contains thousands of miles of canoe routes linked by lakes, rivers and portages and our canoe trip outfitters are ready to help you plan a route with a length and level of difficulty that fit any ambition or ability. They are the experts who can supply you, prepare you, teach you and completely outfit you with everything you will need for a journey that will live in your hearts forever.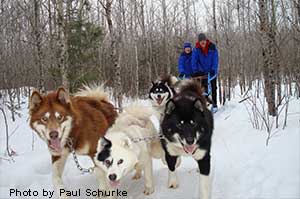 Do you love feeling a chill in the air and the sight of snowy landscapes and endless white-tipped trees? Then buck the trend of a tropical honeymoon and see what makes Ely come alive in the winter. Embark on a winter dogsledding adventure with a guided day trip, lodge-to-lodge trek or an overnight camping trip with one of our experienced dogsledding outfitters.
Enjoy the splendor of the wilderness by cross-country ski or snowshoe or have an area outfitter set you up for an ice-fishing excursion. After your exhilarating day, cuddle up in a warm and cozy cabin and be mesmerized by the flames in a fireplace as you recall the incredible sights and sounds of the day.
Whatever your dream is of a perfect honeymoon, our resorters and outfitters will help you create a lifetime of memories.
Learn More Information About Resorts
Learn More Information About Canoe Trip Outfitters
Learn More Information About Winter Resorts And Outfitters